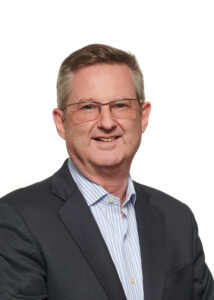 Robert is the Chief Executive Officer of The Serendra Group LLC, a boutique emerging markets
consultancy firm, advising on building sustainable businesses in Asia. He has over three decades
of experience spanning both global finance and sustainable development, and is passionate
about humanitarian affairs, advancing economic development, sustainability, climate and
infrastructure investments, and private capital mobilization in emerging markets.
Amongst others, he is currently engaged as the Managing Director Asia-Pacific for Convergence,
the global network for blended finance, which mainstreams the strategic use of catalytic capital
from public or philanthropic sources to increase private sector investment in sustainable
development and thereby to achieve the Sustainable Development Goals.
Previously, he was the President and CEO of EMPEA, the global industry association for private
capital in emerging markets, and served as Director of the Private Sector Capital Markets
Division at the Asian Development Bank, following a global career in senior leadership positions
at firms such as ABN AMRO Bank, GE Capital, GE Energy, Lehman Brothers and Singapore
Exchange.
Robert is currently a pro bono Ambassador for the World Benchmarking Alliance. He is a past
term member at the World Economic Forum's Global Council on Long Term Investing,
Infrastructure & Development (2016-2018), a former International Trustee of International
House (2003-2020), a past Chairman of the Development Council and Member of the
Advisory Board with Doctors Without Borders (USA) (2002-2012), and a former Chairman of Music For Life International (2014-2020). 
He earned his MBA from the University of Chicago Booth School of Business, holds JD and MA
degrees from Leiden University in the Netherlands, and an LL.M. degree from Columbia
University School of Law.