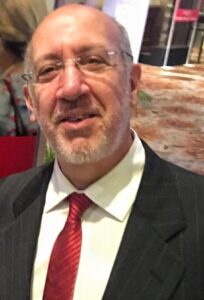 Mark Kuss is a composer whose music has been commissioned and performed in the US, Europe and Asia.  He has written multiple works for Jazz great Branford Marsalis, for Grammy-nominated vocalist Nnenna Freelon, for the Seattle Symphony, New Haven Symphony and others.
He was President of the Washington Composers Forum for 10 years where he was responsible for developing funding sources and creating school-based outreach programs.
Mark Kuss has received awards from the American Academy and the Institute of Arts and Letters, the N.E.A., the Jerome Foundation, Meet the Composer, A.S.C.A.P., the Copland Foundation and others. His work has been performed by the 21st Century Consort, the Folger Consort, the New Hampshire Symphony Orchestra, at Merkin Hall, the 92nd Street Y, the MacDowell Colony, the Swannanoa Music Festival, the Monadnock Music Festival, San Francisco's Composers Inc., the Vancouver Chamber Music Festival, and throughout the U.S., Canada, Europe and Asia.
Recent projects include a series of six concertos for Viola, Cello and Violin Concertos—all premiered by Orchestra New England with whom he has been composer in residence.  Other recent projects include music for the Grammy-nominated jazz vocalist Nnenna Freelon, a saxophone concerto and sax quintet for jazz great Branford Marsalis, and music  for Hesperus--ensemble in residence at the Smithsonian Museum of American History with whom he is house pianist.
Kuss' music, recorded on the Koch International and Gasparo labels includes two discs of chamber music and one of original Ragtime.  Reviews of his work in the New York Times, Washington Post, Boston Globe, Seattle Times include such phrases as:
". . .brilliantly conceived and structured, yet highly accessible. "
". . .a fascinating amalgamation of cultural criticism and unselfconscious immediacy."
" . . .tuneful, exciting, diffident, gorgeous, hopeful, ambivalent-the highlight of the evening."
In addition to his compositional work with orchestral and chamber musicians, Mr. Kuss is founding partner and CEO of Unison-Design, a music software company which produces phone apps and software solutions designed for use with Digital Audio Workstations including Ableton LIVE, Logic, GB and PreSonus.
Kuss has been a member of the Board of Music For Life International since 2011 and Interim Chairman since 2019.