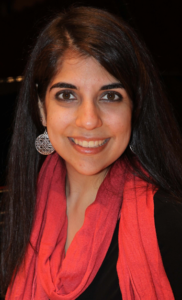 Lianna Portnoy is currently in the Assurance practice at PricewaterhouseCoopers LLP. A CPA license candidate, Lianna has completed all of the CPA certification examinations and graduated in December 2018 from Baruch College with an MBA in Accountancy.
Prior to her career in accounting, Lianna held a variety of positions in arts administration over a 10 year career.  These positions included orchestra manager of the New York Youth Symphony, a programming associate for family programs at Carnegie Hall's Weill Music Institute (WMI), a publicity manager for Young Concert Artists, a non-profit management firm, and most recently as an Associate Dean in the Office of the Provost at Manhattan School of Music.  Lianna obtained her Bachelor of Music degree in Clarinet Performance from the Schulich School of Music of McGill University. An avid administrator, Lianna was a founding member of McGill's now 13 year old pep band, a vice president for the Gilbert and Sullivan Society, and a Vice President of the Undergraduate Students' Association. Lianna has also served from 2010 until 2017 in various administrative roles at Music For Life International.
Lianna still actively performs in New York City as both a clarinetist and early music singer. She currently serves on the Board of the Northport Community Band and Multicultural Sonic Evolution (MuSE). In her spare time, Lianna enjoys running and practicing French.